Getting to Know the Different Types of Earrings & Earring Backs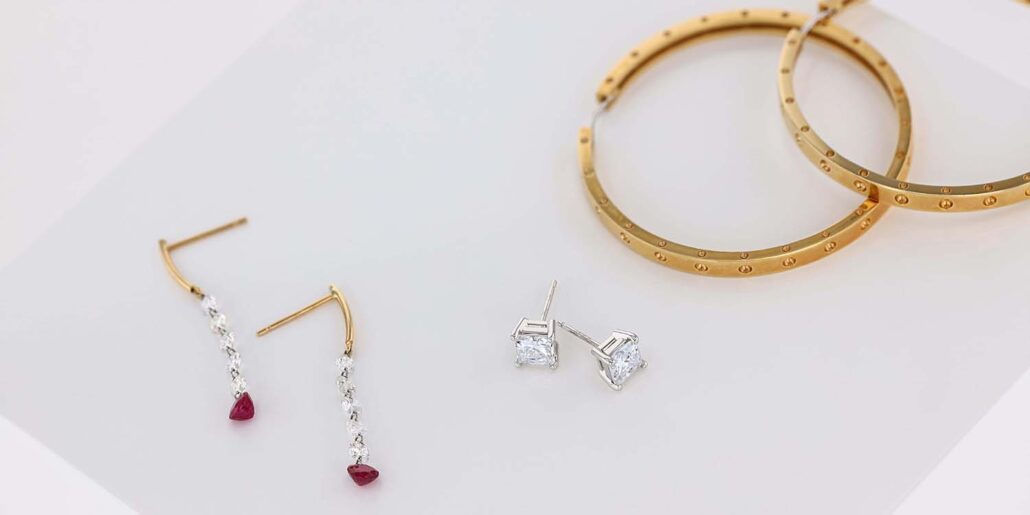 Whether it's simple studs or dramatic dangles, earrings are the quintessential no-fuss piece of jewelry – helping you look put together but not overdone. From more modern earring styles like ear cuffs and threaders to classic earrings like diamond studs and gold hoops, we've got you covered with the basics on all the different types of earrings and earring backs.


Earring Types: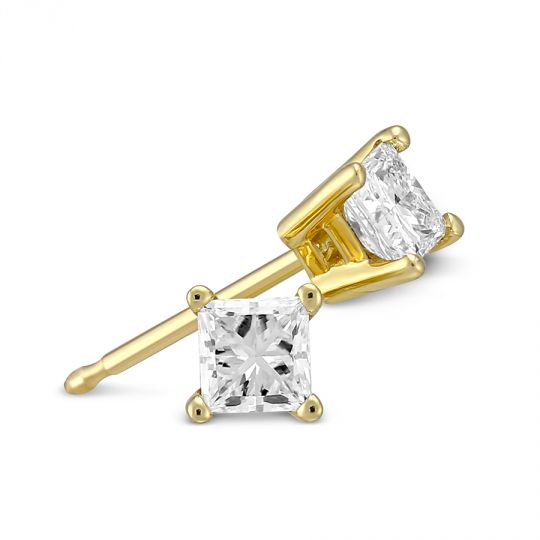 Stud Earrings

Stud earrings tend to be on the small side and sit snuggly on top of the ear lobe without dropping downward, looping backward, or climbing upward. Typically featuring a simple design, studs are comfortable to wear and look great with any outfit. Diamond studs are a jewelry box staple and one of the most popular styles of earrings.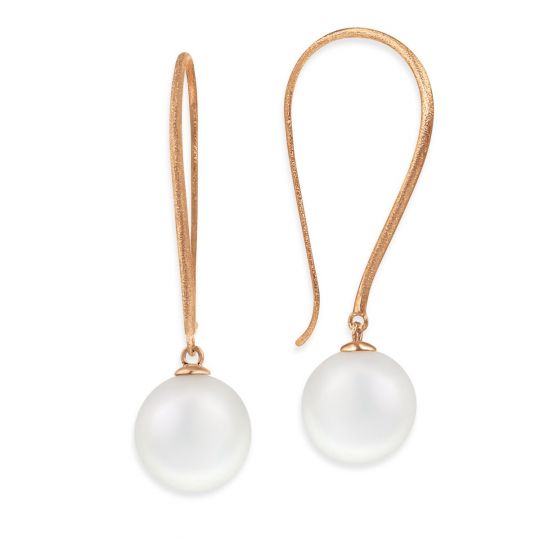 Drop Earrings

If you want an earring that's still simple but has a little bit of length to it, a delicate drop earring might be just what you are looking for. Drop earrings hang down below the earlobe and are typically stationary, almost like an extended stud earring.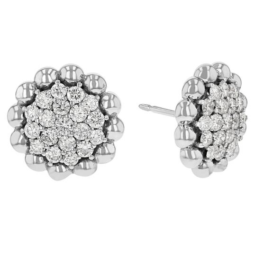 Cluster Earrings

Cluster earrings sit tightly on top of the earlobe and are comprised of several stones or gems grouped together to create a cluster. These decorative earrings can come in the form of a stud or have a slight drop.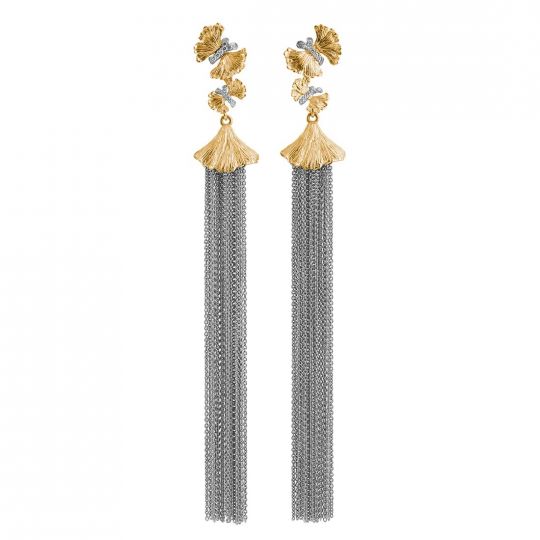 Dangle Earrings

Similar to the drop earring, dangle earrings also hang down below the earlobe. Dangle earrings typically feature a more intricate design and have more movement to them than a standard drop earring.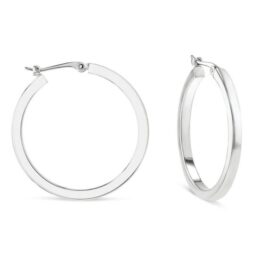 Hoop Earrings

Hoop earrings are shaped like hoops and loop from the front of the earlobe to the back. While most hoop earrings are round, they can come in varying shapes like triangles, squares, and ovals, and range in size from small to large. Smaller hoops create an understated look while larger hoop earrings provide for a more dramatic effect. For a glamorous look, opt for a pair of in-and-out diamond hoops.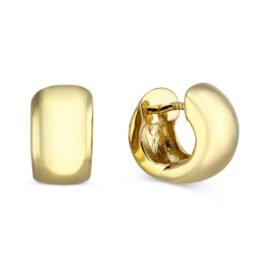 Huggie Earrings

Huggie earrings hug the earlobe, wrapping snuggly around it. These mini hoops are ideal for those that want the look of a hoop earring without the risk of them catching or snagging.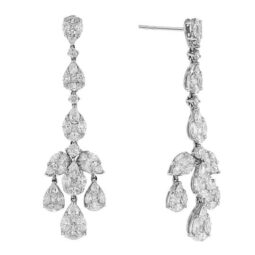 Chandelier Earrings

Chandelier earrings are a type of dangle earring with a shape that resembles an ornate crystal chandelier. Chandelier earrings exude elegance and femininity and are thought to be the most luxurious of all the earring styles.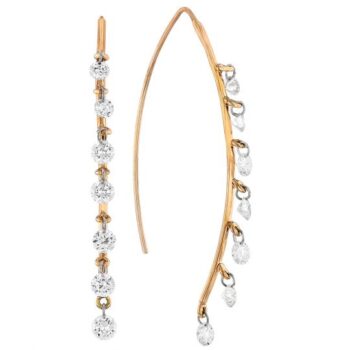 Threader Earrings

Featuring a more modern, minimalist style, threader earrings consist of a thin piece of metal that threads through the piercing and hangs on both sides of the earlobe.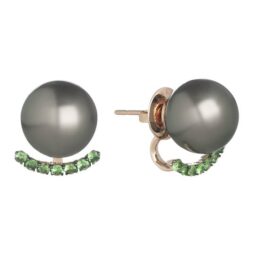 Jacket Earrings

Jacket earrings consist of a latch or stone in the front that holds the earring in place while the main part of the earring sits behind the ear. This unique earring style is designed to hang down behind the earlobe, creating a fun and unique peek-a-boo effect.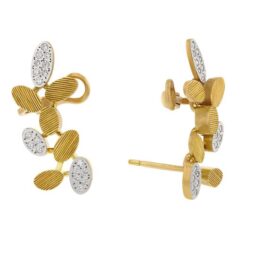 Ear Climbers

Ear climbers are one of the newer, trendier earring styles. Instead of dangling downward, these earrings start at the base of the ear and climb upward.




Earring Back Types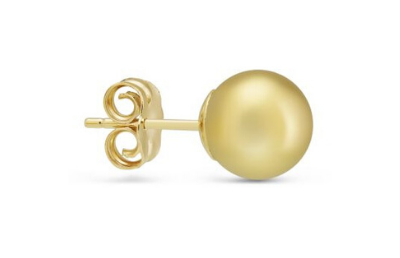 Post Backs

Post back earrings are the most common type of earring backing and are used on everything from studs to dangling earrings. There are several different options when it comes to post back earrings, including push backs, screw backs, and lock backs.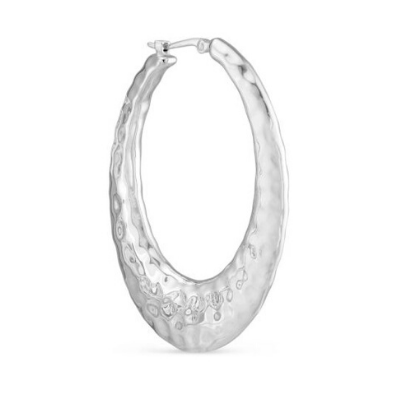 Hinge Backs

Hinge back earrings feature a hinged post that snaps onto a groove on the back of the earring. Also known as a saddleback or hinged snapback, these backings are commonly used on hoops and huggie earrings. Once you hear the earring snap or click, you know it's secure.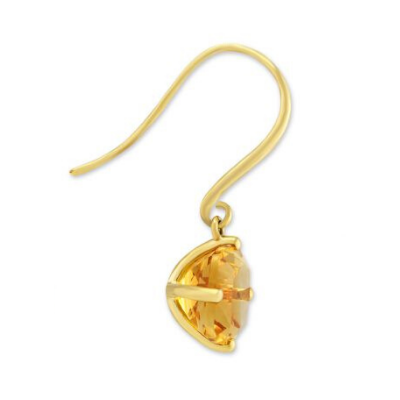 Shepherd Hook Backs

Shepherd hooks are a type of ear wire that loops through the piercing and hangs on the backside of the earlobe. Because of their hook-like design, this style can be worn without an additional backing to secure the earring in place.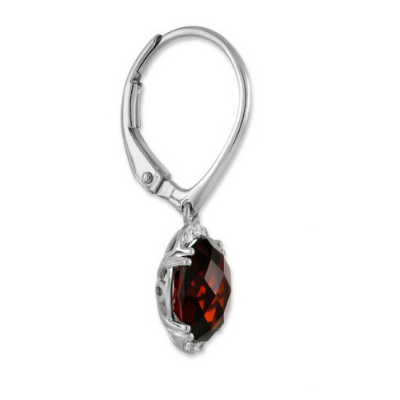 Lever Backs

Lever backs, also known as latch backs, are another type of earring back commonly used on drop and dangle style earrings. The wire goes through the piercing and clasps with the earring backing to form a complete loop. They are a durable and secure backing option for earrings.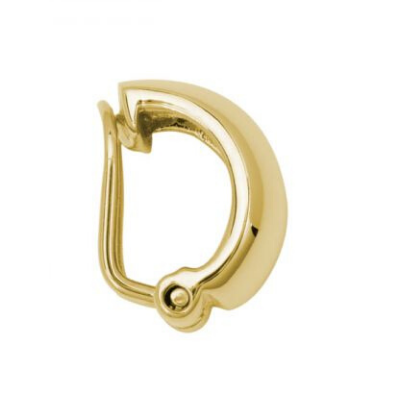 Clip-On Backs

Earrings featuring a clip-on back are great for those who do not have their ears pierced as well as those who do. The clip-on backing clasps gently to the earlobe holding the earring in place, no piercing necessary.
Getting to Know the Different Types of Earrings & Earring Backs
Reviewed by
Diviano
on
July 28, 2021
Rating: